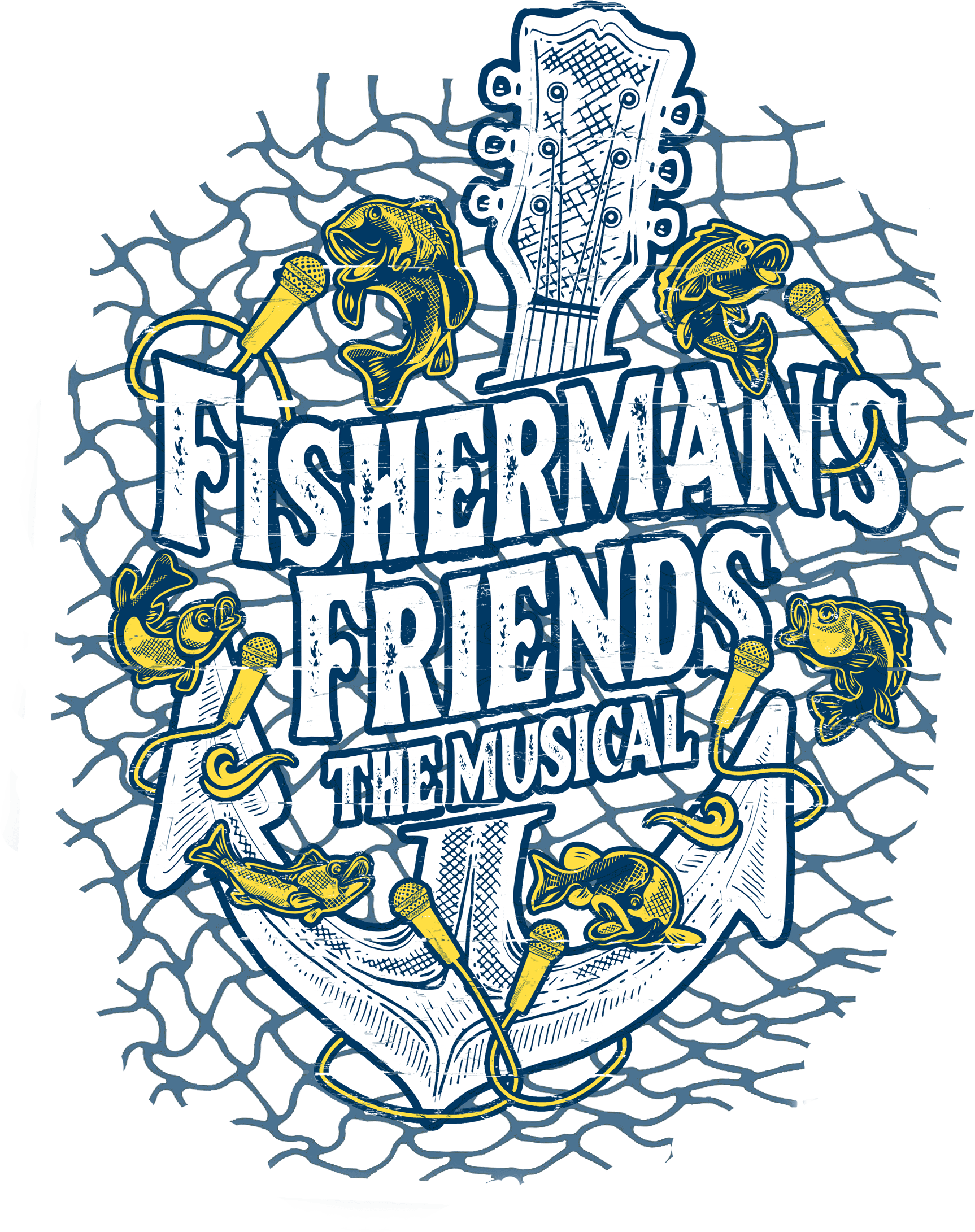 The world premiere of
Fisherman's Friends:
The Musical
Remember what a well known Irish singer said Jim, "without shades I'm just plain old Paul Hewson from Dublin... put a pair of shades on...and I'm "Bonio"!

It's Bono You Pillock.
When a group of Cornish fisherman came together to sing the traditional working songs they'd sung for generations, they hoped to raise a few quid for charity. Nobody, least of all the fisherman, expected the story to end on the Pyramid stage of Glastonbury...
FISHERMAN'S FRIENDS: THE MUSICAL is a brand-new musical based on the true story of the Cornish singing sensations, and the hit 2019 film. A group of fishermen are spotted by a fish-out-of-water music manager on a trip from London, who must learn there is more to life then selling your sole for fifteen minutes of fame. Packed with more sea shanties than you can fit in a lobster trawler, this is a feel-good voyage about friendship, community and music that will give any land-lover a mighty pair of sea legs.
So climb aboard, set sail and feel the salty sea air rush through your hair. Or better still, forget that emmet nonsense and pour yourself a pint and just start singing along.
Featuring hit shanties made famous by the band including Keep Haulin', Nelson's Blood, No Hopers Jokers & Rogues, Sweet Maid Of Madeira and many more.
Directed by James Grieve and with a book by Amanda Whittington, Fisherman's Friends: The Musical features choreography by Olivier Award nominee Matt Cole, Set and Costume Design by Lucy Osborne, Lighting Design by Johanna Town, Sound Design by Dan Samson, Casting by Jim Arnold and musical supervision by David White.